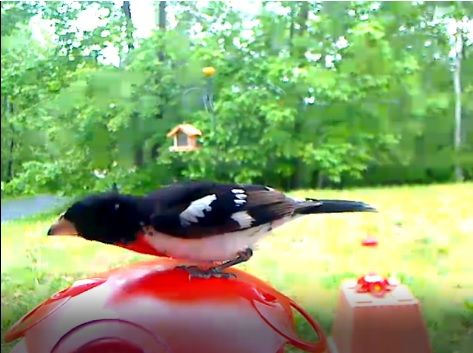 "...but I think you're confused!"
This curious Rose-breasted Grosbeak was a little perplexed at exactly why there was no food to be found at the hummingbird feeder. He explored around the feeder for some time before finding the seed feeder which is in the background :)
There's always some sort of antics going on at the NovaBirds Cam!