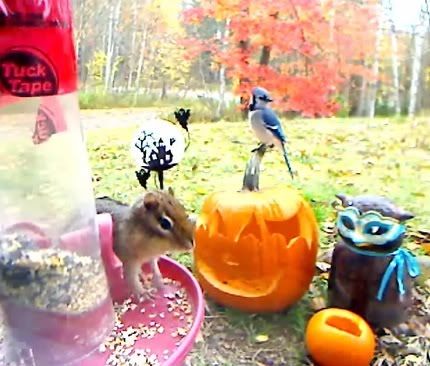 Festive critters!
I finally got around to carving our Jack-o-Lantern!
Depending on what time of day you view the cam, the face on the jack-o-lantern may look different...and in the evening, I'm always sure to have it lit up!
The birds and critters seem to enjoy having an extra perch to view the feeder from.
I also saved all of the seeds from both the jack-o-lantern and smaller pumpkin. I think I will see if the wildlife might eat them. I'm not sure if they'll eat pumkin seeds, but here's to hoping!