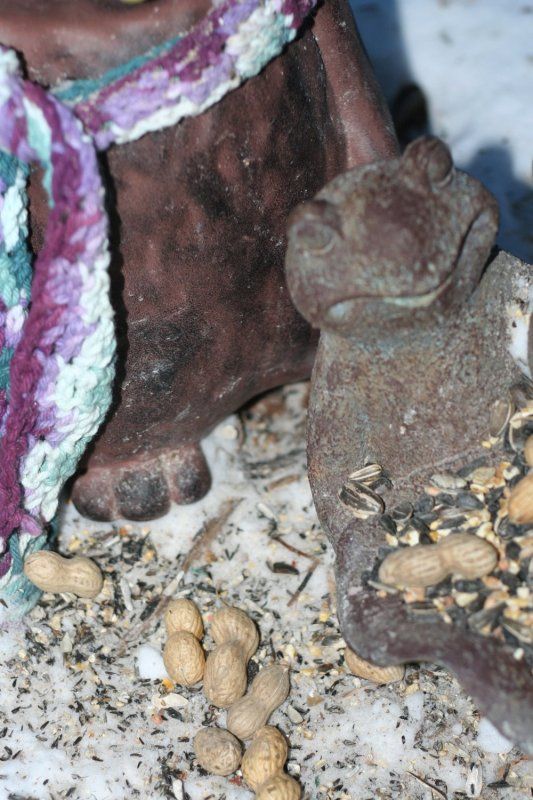 a small tunnel between the feet of the owl statue
For anyone who was watching the cam late last afternoon, you probably saw me taking pictures and digging around.
You see, after filling the feeder, I came inside and turned on the cam to see a little critter wandering around by the owl statue. When I looked closer, I saw that it was a
Star Nosed Mole!
The mole, hiding in the statue!
The little fellow had dug a tunnel underneath the owl statue, and was living inside of it (there's a hole in the bottom of the statue, which is hollow). I briefly lifted the statue to take a quick photo of him, and then quickly put it back in place, as to not further disturb the little guy!
Strangely enough, moles do not eat seeds. They are insectivores! It must be hard to find food during the winter when the ground is so frozen!
I hope he sticks around!